Peak Cognition is a cognitive performance platform that support mental performance training through virtual reality apps and biometric data monitoring. Below you will find the required links to download the apps on your smartphone so you can begin training.
1. Log in to the app with the same email and password for your web dashboard (account setup)
​
2. Select the platform you want to train on (VR or 2D)
​
3. Select Assessment to determine your baseline performance
4. Select Core to beginning training
​
5. Select the environment you want to train in
​
6. Start Training
​
"Get the most out of the training by remembering to keep your eyes fixated on the cross-hair"
1. To monitor your biometric data, complete the form under the "Data Sources" tab in your web dashboard (Video)
​
2. Download the Health Gauge app on your mobile device
3. Log in to the app with the same username and password you entered in the "Data Sources" form
​
4. In the Health Gauge app, ensure your device is connected by clicking the Bluetooth icon on the top right corner
​
5. Your phone's bluetooth should not be connected to another device
​
6. Your watch has a device ID which will appear as a string of letters and numbers (HG ####)
​
7. Select the device ID. Your watch is now connected to the app
What is Peak Cognition?
---
Peak Cognition is a cognitive health management platform that allows trainers to assess, monitor, and train their athletes' mental and visual skills.
---
What research is Peak Cognition based on?
---
Peak Cognition training program are based on varios research 3D Multiple Object Tracking. To view some of the research articles used visit our research page.
---
I cannot find the apps in the app store.
---
To download the app one your device, follow these instructions and use the included links:
Apple: 1. Download TestFlight for the IOS store 2. Download Peak Cognition by clicking this link: https://apps.apple.com/ca/app/peak-cognition/id1558620733 3. Download HealthGauge by clicking this link: https://testflight.apple.com/join/O0PEKtfM Android: 1. Download Peak Cognition here: https://play.google.com/store/apps/details?id=ca.lenica.peakcognition 2. Download HealthGauge here: https://play.google.com/store/apps/details?id=com.HealthGauge
---
How do I select objects in the virtual reality training mode?
---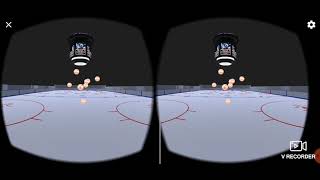 In VR mode there is a small dot in the center of the screen which moves as you move your device. Think of that dot as a mouse pointer. Hover the dot over the object you want to select and click on the phone screen or the trigger button on your VR headset. Contact info@peakcognition.app for more information.
---
I cannot find my HealthGauge username
---
Your HealthGauge username is created by you under the "Data Sources" tab on your dashboard. Complete the required information and use that to login to the HealthGauge app.
---
Where can I access the Peak Cognition dashboard?
---
Your dashboard can be accessed by visiting www.peakcognition.app
---
How often should I train on the VR app?
---
It is recommended you complete one core training session (20 rounds) five times a week. Each session takes approximately 10 - 15 minutes to complete.
---
I recieved an invite to join Peak Cognition but when I click on it, it takes me to a blank screen
---
We are currently addressing this issue. To access your account, click on the "Forgot Password" link on www.peakcognition.app and type in the email you recieved the invite through. A new link will be sent to you which can be used to create a password and access your dashboard.
---
How do I set up my VR headset for my phone?
---
Use the following link to go through the setup process of the VR shell. If you have additional questions, please contact info@peakcognition.app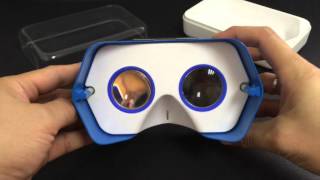 ---
---